After one year existence…SenGermany open to a new challenge!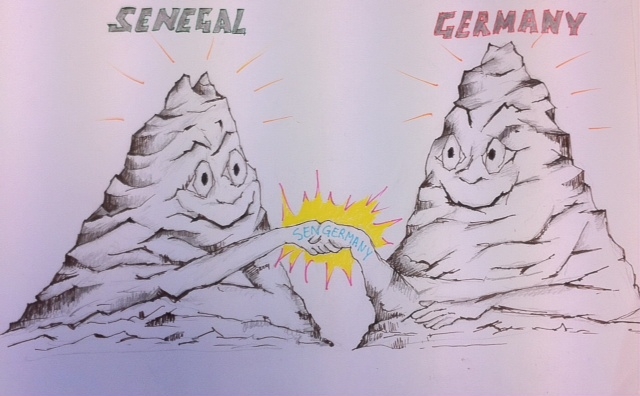 Who would have believed that! On 17 November 2013 SenGermany was only one year old.
This year we could not imagine a better gift than the successfully implemented 1st German-Senegalese Economic Summit of 8 November. Since all participants congratulated us, we remain open to new challenges in the year 2014.
We called for the 1st German-Senegalese Economic Summit and participants, who had never heard about us before, came with own resources. What a joy to see this highly motivated and well prepared delegation of entrepreneurs from Senegal! On 8 November 20 professionals from the sectors energy, agriculture, mining and building trade met German partners in Düsseldorf. But, first of all, the Economic Affairs Ministry of North Rhine-Westphalia had to be convinced. Because without the Ministry's support this event would be unthinkable to such extent. Then, the Düsseldorf Chamber of Industry & Commerce and NRW.International came on board. With these three sponsors and partners the foundations were set for the first international event of SenGermany. Thereafter experts were persuaded to hold the specialist lectures and no less than 25 telephone conferences were organized partially twice a week and until three days before the Economic Summit, in order to guarantee a successful outcome. Why so much work? Because all members are working hard and performed these tasks in an honorary capacity. Just imagine you would exercise this activity as a full-time job!
The ball is now in the playing field of the German and Senegalese entrepreneurs, whom we brought together, hoping that this meeting will give rise to long-term partnerships. We will of course continue working to ensure that German entrepreneurs will discover the West-African market via Senegal.

In 2014 we go on with new challenges.

Yours,

SenGermany