1st part of the interview with Dr. Reinhold Festge
On 17 March 2015, the "Africa meets Business" Day in Berlin, we talked to Dr. Reinhold Festge, the personally liable shareholder of Haver & Boecker and President of the German Engineering Association VDMA.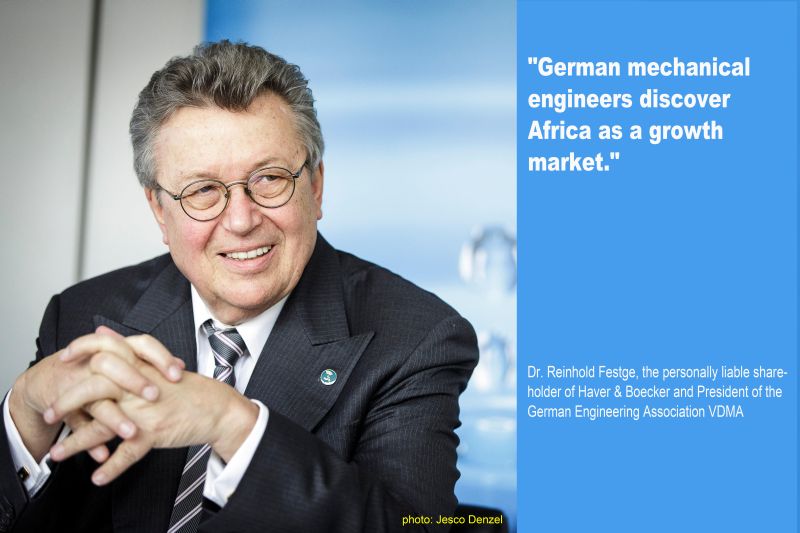 We became interested in your company Haver & Boecker, after we had seen the video film about the 125th Anniversary. A woman said in the film that you produce wires which are thinner than a hair. 
Dr. Festge: That is not entirely correct. We indeed process wires which are thinner than a hair. They are half as thin as a hair, which is the thinnest wire producible in the world. It is important that emphasis is placed on wire weaving, as only wires are interwoven by us. We are famous and well known for being able to process very fine wires, and also for producing very fine fabrics.